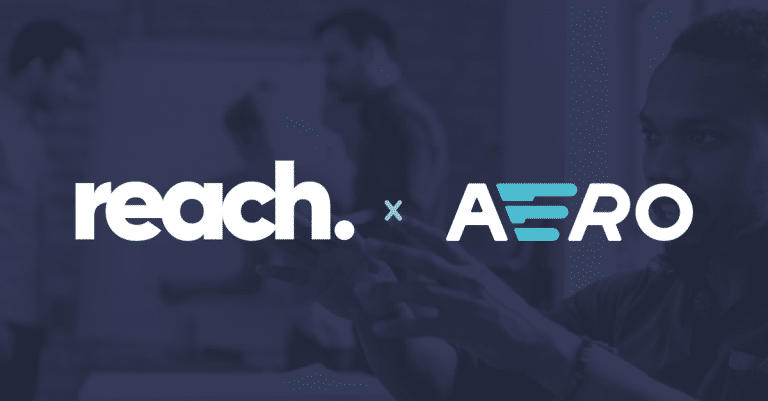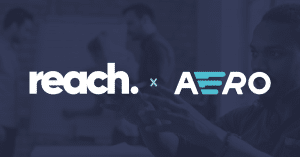 Reach Studios are delighted to confirm that they have become the first Sheffield Agency to partner with Aero Commerce
Aero is a performance-based web store platform designed to better suit the needs of retailers that are serious about ecommerce.
Here's what you need to know about Aero
Rewarding customer experience
Aero was designed to give customers a fast and seamless journey to checkout, without the obstacles that lead to abandoned sales. Helping retailers boost their sales by making it easy for customers to find and purchase the products they want.
When your customers have a great shopping experience, they're more likely to provide positive feedback on sites like Google and Trustpilot.
Aero helps your online store build a reputation for excellence one glowing review at a time, building trust and generating more traffic to your site.
By delivering a world-class shopping experience with your Aero online store, you compel customers to spread the word about your company to their family and friends.
Built for speed and efficiency
When a web store is hard to navigate, it results in conversion dropouts.
Aero makes your online store easy to navigate, meaning users intuitively know how to find what they're looking for, add it to their basket, and checkout. This simplicity leads to an increase in sales and conversions.
By delivering a simplified online shopping experience, Aero will set your brand apart from the competition. By accelerating the journey to checkout, Aero reduces the risk of users abandoning their cart due to a slow or frustrating purchase process.
Designed to suit your business
No two businesses are identical, and we believe it should be the same when it comes to online stores. Aero Commerce is flexible and adaptable, so your website can be built to meet the unique needs of your business and your customers.
Can integrate with existing systems
Aero Commerce can integrate with existing platforms, creating processes which:
Work Better.
Take Less Time.
Cause Fewer Headaches.
Reliable and easy to use
Your online store shouldn't cause problems for your staff or your customers.
Aero's simplicity and convenience make it a platform that's easy for your staff to use and manage.
Aero also experiences less downtime than other platforms, so it's always there when you need it.
Saving you money
As a retailer, your ability to run a profitable business depends on minimizing and monitoring your costs just as much as increasing sales.
Aero helps you do this by reducing your infrastructure costs.
Online stores built using Aero are optimized to slash your server infrastructure costs.
Typically, retailers using Aero are experiencing a tenfold decrease in infrastructure costs compared to those using other popular professional platforms.
Start your web store journey with Aero
Please contact us to discuss an Aero Commerce solution for your business, we are here to help!
Did you enjoy this article?
Join our mailing list