Software is the backbone of any business in the modern era. But, how will you know if it is time to implement a custom solution? Here are a few signs to look our for. 
Software is the backbone of any business in the modern era. Custom Software is moving forward at a fast pace, every day we are introduced to advanced ways of making our lives easier.
Running a growing business and trying to put in to sync all of its various aspects such as administration, operations, and technology, can quickly turn into chaos. Now, at best, you have figured out how to keep it to a controlled chaos. Nevertheless, it is still a chaos.
You may have to challenge the 'big guys' within your industry and see where you can gain a competitive advantage. To do all this, it would be ideal to have all components of your business synchronised and in one place. To have all the information needed for decisions-making at your fingertips in one place could be hugely advantageous.
Software gives us the ability to schedule, plan, track, analyse, monitor and share.
As a seasoned digital agency that specialises in software development, we are often approached by companies that aren't entirely sure whether or not they need custom software development. They realise they may need help but can't quite put their finger on what it is they need. Or they simply, just don't know where to start.
So, how will you know if it is time to implement a custom solution? Here are a few signs to look our for….
1. Not Being Efficient Despite Heaps Of Hard Work
One the most anticipated advantages of adopting business software for automation is increased efficiency.
The need for streamlining your current processes is growing more and more each day. Maybe your customer base or your product mix has changed, but this cannot be managed with the current tools. Too often you feel like you won't know exactly how to resolve your tasks with your existing software. You feel that a custom application might ease some pain points.
You're wasting time and money trying to manage a slow or inefficient software platform. Instead of making things easier for you, your software is slowing down the whole process. You must take into consideration that a custom software solution has the flexibility to grow. It can adapt as your company grows and changes
2. Data Integrity
Data is one of the most valuable assets of your organisation. That's why you need to be able to utilise its full potential.
"Is it that an 11 or a 77?" Data drives actions in almost of types of businesses and why shouldn't it. Numbers never lie, right? Unless those numbers are incorrect. In which case the associated actions won't make an impact.
A custom software could give a clear visual picture of all your essential business metrics in real time. It would also reduce employee time spent on data entry, and focus rather on results. Meaning, you could spend more time on acting and planning, and less on operations.
If you are heavily dependant on data being accurate, and you are passing it between various departments and spreadsheets, you might need to consider some custom software. If this hits home for you, here's your sign.
3. You Use Multiple Databases And Systems For Daily Operations
"How many different systems and logins?"If you haven't experienced it yourself, you've most definitely heard it for someone. Process improvement is relevant to all departments of a business' function and can be unnecessarily complex.
With so many different softwares out there for tracking sales, logistics, finance, marketing etc it can be easy for a company to adopt every system and programme under the sun. If you are using different software products for various tasks within your organisation and feel that your data is scattered and hard to manage, you may need a custom solution that helps you get all your business operations under the same roof. This way, the interconnected software systems are working together in your business interest, and make management more efficient and less overwhelming. When developing a custom software, you can pass information from one system to another without spending countless hours entering data.
Say goodbye to having to reset forgotten passwords and dealing with the endless verification emails that follow.
4. Your Off-The-Shelf Software Programme Is Not Working As Promised
So, you have bought an off-the-shelf software system, but its not exactly what you expected it to be. Your employees hate using it because it's not intuitive. They get confused or stuck in operations, or it is frequently sending error codes. Employees should be able to rely on the software to carry out their job, that's unlikely to happen if it is inefficient or difficult to use. This may be a sign your business needs some custom software development that is reliable and user-friendly.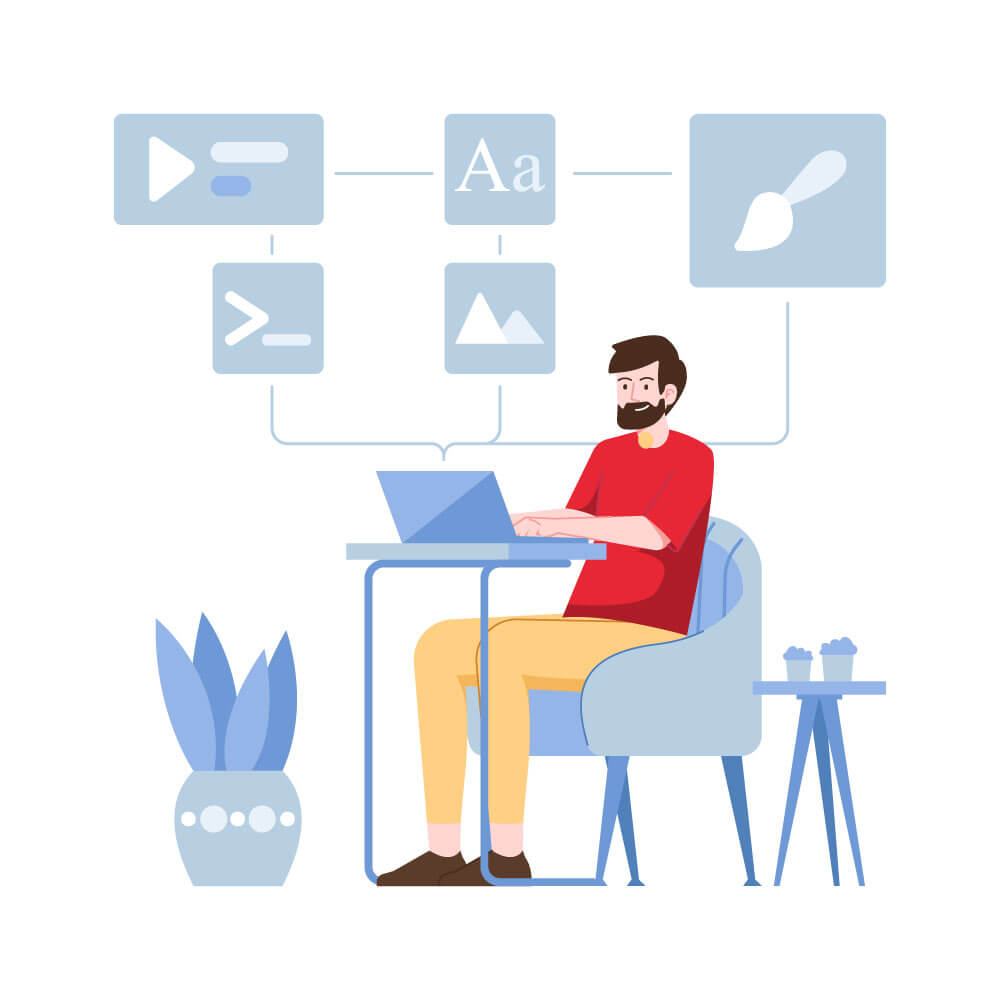 5. You Spend Far Too Much Time Repeating The Same Actions
"Same $h*!, different day!" Many companies have processes that will be performed repeatedly, and at a high volume. Statistically, it is inevitable that human intervention will lead to some sort of error.
Software assisting in calculations is unmatched in speed and precision. We know that computers don't get tired, so long as you keep them plugged in!
6. Technology Is Leaving Your Business Behind
Business requirements constantly evolve. You started your business with a software that was doing a good job but now you feel that your competitors within the industry are offering more than you are able to. A business that fails to embrace technology is preparing for liquidation. This is because the competitors of such companies will take a large share of the market. So, it is necessary to follow trends, subscribe to technology advancement, and offer services based on the latest development in your niche.
Are the solutions your old software is providing are no longer meeting your business needs and expectations? At present, you business would benefit from functionalities that your old software is failing to offer. Maybe your old software can't cope with the amount of data you need to process?
If your business can no longer wait for the next update from the vendor then take it as a sign that it is time to invest in a custom solution. If you lag behind others in adopting technology solutions, you might lose out in the long run.
7. Your Business Has A Critical And Unique Need
Of course your enterprise is unique, from the way you conduct your business, the the service you provide, and the culture you promote. But, the foundations of your business might not be remarkably different from most other organisations in you industry, and the software you currently use is designed for said industry. Chances are it covers 90% of your needs. But it might be in that 10%, there stands a competitive advantage. One that you could use to challenge your competitors and dig your way further into the industry market share. You have two options. Either you could use an additional add-on to your current software, or you could think about building a custom software around that particular need of yours.
8. You Still Operate Manual Processes That Could Be Automated
Still manually doing tasks such as maintaining payroll, checking inventory, entering data on spreadsheets, comparing and checking files to generate reports? If you are wasting resources with such activities that can be easily automated, it's time to consider software solutions.
Automating manual procedures will not only save you a lot of time, but will also eliminate human errors (which can be frequent), and will take a burden off of your staff. In the long run, it may improve productivity and provide a better ROI for your company.
9. Business Growth
Just like every business owner, you wish to see your organisation pushing its limits in terms of size and geography. While expanding your business to a medium or large scale, a packaged software solution you bought for your Strat up or small business might cause issues. For example, if you are ready to open multiple branches of your office, the same software night fail to support this level of expansion. Also if you plan yo increase the number of employees, your current off-the-shelf software may not support the scalability.
If there's a hurdle in your industry that can't be overcome with ready made software, then its advantageous to go for custom app development irrespective of whether its a customer-related problem or an internal process one.
Furthermore, if you want software to perfectly match your vision and business interests, not only now, but in the years to come, it's better to create a custom solution. This means you own the product, and can make use of it as long as your business is alive. The new system will not only fit better with your current processes, but will be easier to maintain, more flexible and easier to scale.
10. You Have Multiple Departments
"Sorry, they haven't informed us of that." Businesses that are big enough to need separate departments can commonly suffer in their service levels if they are not using a CRM to synchronise the information that is received by each department.
The ability to clearly communicate and excel with customer service is key to sustained growth of established businesses. Most of us have been on the receiving end of this.
Conclusion
Do any of these situations sound familiar to you?, if the answer is yes, then contact us and let's talk about the custom software solutions that could help you improve your business.
Did you enjoy this article?
Join our mailing list