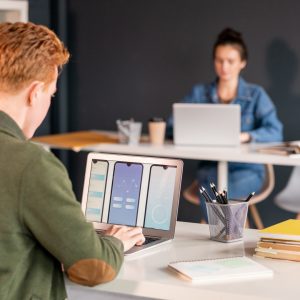 Reach Studios has worked with many leading brands to create their ideal mobile app, helping them attract more customers and build brand loyalty.
Since most people now rely heavily on their mobile devices, an app gives you the opportunity to reach out to them. No matter where they are, your services are at their fingertips.
Apps make it easier to communicate with a company when on the move- especially since you can offer such features as GPS, accelerometer, mobile wallets and much more, all of which are highly convenient.
Based in Sheffield, our agency creates stunning and engaging apps, which customers find a pleasure to use.
We've now been in this industry over 11 years and work with industry leading partners to fulfil all your requirements.
Having a mobile app for your business offers many benefits, including increased sales, a better buyer journey and the ability to communicate directly with customers. A mobile app is particularly great at building long-term relationships with them.
Our mobile apps and applications are created by a talented team of developers. Reach Studios has won numerous awards for our work and are constantly evolving alongside the latest technologies. We appreciate the digital languages and frameworks are constantly changing.
Pick our mobile app development agency and you'll always benefit from the latest and best technology.
Discover more reasons to choose our mobile app development agency. Or please contact our friendly team for more information.
Did you enjoy this article?
Join our mailing list