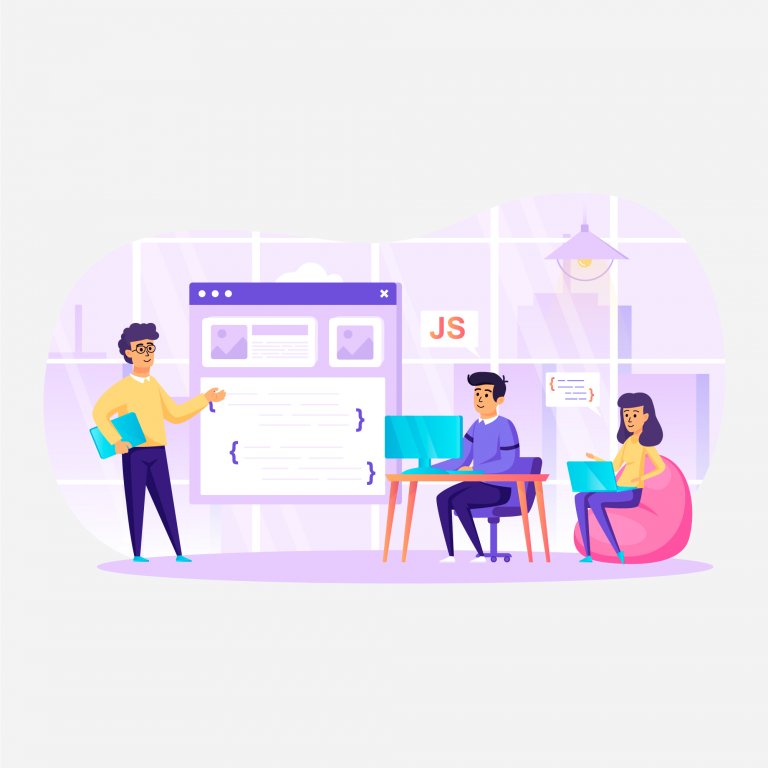 In today's technology climate, it has become essential that businesses evaluate their presence on mobile devices. So, if you are looking to stand out from the crowd and out perform your competitors then you should strongly consider building a bespoke app.
With the world racing by, many businesses make the decision to invest in mobile app development which helps them differentiate themselves from the competition. When it comes to software solutions you have two options. You can choose to either go with an off-the-shelf product or you can go for a bespoke solution.
Whatever task you want to complete, there's software to tackle it. However, with off-the-shelf software you often make compromises. Off-the-shelf options are produced for the mass-market, take Microsoft's Office Suite for example. Sure it can be cheaper initially, quicker to implement and can sometimes offer more features but you might not want nor need over half of those features. It's generic, they have been built for a much wider audience. Bespoke Software is tailored to meet all of your specific requirements. You to have total control of the features, it is designed to tackle your unique demands. Bespoke software is built alongside your current processes. As your company grows and changes, so can your bespoke software.
In today's technology climate, it has become essential that businesses evaluate their presence on mobile devices. So, if you are looking to stand out from the crowd and out perform your competitors then you should strongly consider building a bespoke app.
Mobile App Development.
Mobile App Development is the creation of software intended to run on mobile devices and optimised to take advantage of the devices's features and hardware. App installations have been on the rise in recent years without showing any signs of slowing down.
By the end of 2020, there were about 6 billion smartphone users worldwide, and an estimated 1.5 billion smartphones were sold in that year alone.
Having an app for your business opens up whole other world to functionality, interactivity, stability and security.
The types of apps that developers create include native and hybrid apps. If you'd like to know more about this, head on over to this blog post where we take an in-depth look at the subject.
Native or hybrid there are many categories of apps, including but not limited to:
LifeStyle – Spotify, MyFitnessPall, Tripadvisor, ASOS and Tinder.
Social Media – Facebook, Instagram, Pinterest and Snapchat.
Utility – Weather, Flashlight, Calculator, Reminders and Notes.
Games/Entertainment – Netflix, Angry Birds and Disney +.
Productivity – Wallet/Pay, Docs, Buffer and Microsoft Teams.
News/Information – Buzzfeed, BBC News, Flipboard and Reddit.
Advantages of Bespoke Software
Businesses today struggle to gain a competitive edge over each other thus a bespoke mobile app may be the right answer for you.
Below we have outlined some of the key benefits of a customised mobile app:
1. Improve Employee Productivity
When working with a company to create a bespoke business app gives you the chance to rethink your business processes. It presents an opportunity for employees to outline a way of working which makes most sense to them and their roles. A bespoke app includes features (admin backend, communication framework etc) that enables business tasks to run more efficiently which has a positive impact on your employees and your business.
2. Competitive Advantage
Downloading and using the same software as your competitors to manage key business processes can be limiting to an innovative, progressive company. Having a bespoke app means you don't have to fit your processes to accommodate the app, but can build an app to fit your processes.
3. Security
The success of an app is highly dependable on its security. Generic apps may or may not have specific security features and it can put your business data at risk. With a custom application you have complete controller data security. In this age of heightened digital threats, taking risks with security can lead to losses and unsatisfactory PR.
Ready to discuss a project?
Find out how we can help you grow your business.
4. Easy Maintenance
Those businesses that chose to install an off-the-shelf application have no control over updates or maintenance. Companies that opt to create their own applications can modify them at will. Your customers and opportunities won't wait and neither should you.
5. Ensure Smooth Integration
New mobile applications are usually required to communicate with existing systems. Developers can include these requirements as features in your custom application. Instead of creating more work by transferring information to various business applications, you can simply save time and reduce errors by including automatic integration.
6. Generate Additional Revenue
While your business may use internal applications to help improved productivity and efficiency you may also choose to release apps to customers. In some cases you may be in a position to charge for the application or additional services providing via the app. You can almost definitely find ways to increase revenue from a valuable, customised application.
7. Broaden Customer Reach
Once your app has been developed you can decide to to upload the app to popular app stores such as Apples App Store or Google Play Store that users can access. You will have the opportunity to commend more digital real estate from which to reach potential customers. If you download a typical app for your business, you are contributing to another company. Not your own.
8. Save Money
Lastly, one of the main benefits from developing a bespoke software application is saving money. While bespoke software development involves initial investment, you can often start experiencing financial benefits almost immediately. When it is well planned and well built, the time/human resource savings can quickly pay for themselves, as can the competitive edge you can gain from developing better systems than your rivals.
Take a moment to delve into the ways that custom mobile application development can improve your productivity, efficiency and revenue in your organisation.
The team have developed award-winning mobile applications on iOS and Android along side the likes of companies such as Lush, Honda and Marks & Spencer, the team have also produced educational-based iOS applications for multiple businesses.
Our development team will assist you throughout the mobile app development journey. From the initial strategic meetings and concept stages to development testing and app store launches. Reach Studios centre the whole relationship and process with our clients around an agile methodology. Reach personally pioneer in development quality and high standards. We have a specialist for each process in the application project.
---
Do you have a concept for a custom app you'd like to bring to life? If so, we would love to hear from you. Contact Reach Studios to take the next step.
Did you enjoy this article?
Join our mailing list